A must-have DevTool for all Front-End developers that will make your job easier.
With this tool you can preview all target screens in a single window side-by-side.
This will bring down your development time! And while you can use your already-familiar dev-tools from the browser,
there is no additional learning curve! And last but not least this is an open source product. So improvements can be made.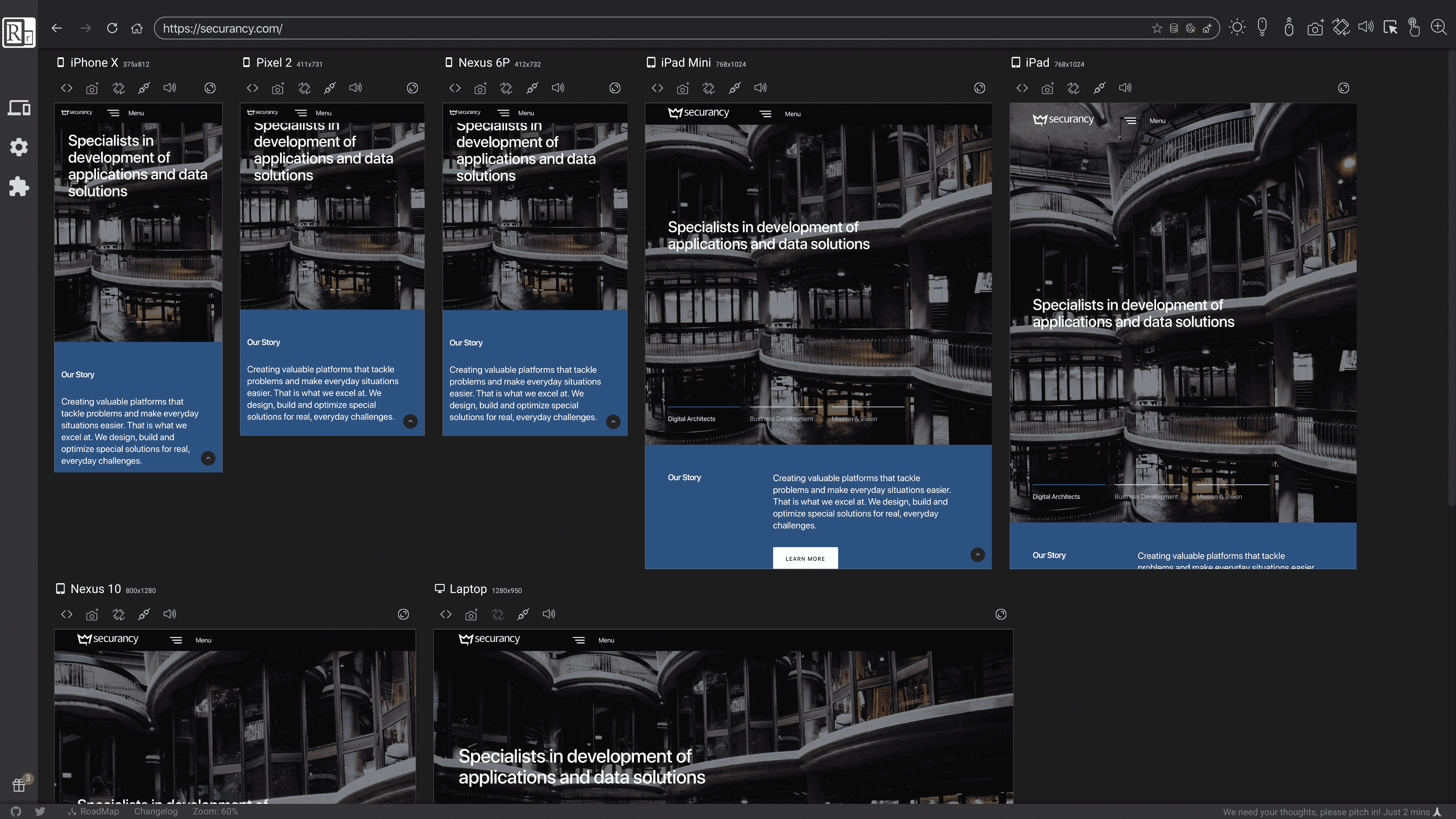 More features:
Mirrored Interactions
Customizable Layout
Awesome Elements Inspector
Extensive Built-in Device Profiles
One-Click Screenshot
Hot-Reloading Supported
Start today with checking the responsivily of you webapps with this great tool. You can download it here and use it for free!